Battle Born just released their newest batteries to their family of LiFePO4 Batteries. We have all been asking them for a few years at this point to release a battery larger than 100 amp hours, and they've answered in a big way with two different 270Ah batteries coming in two different form factors.
Battle Born BBGC3 270 Amp Hour Lithium Battery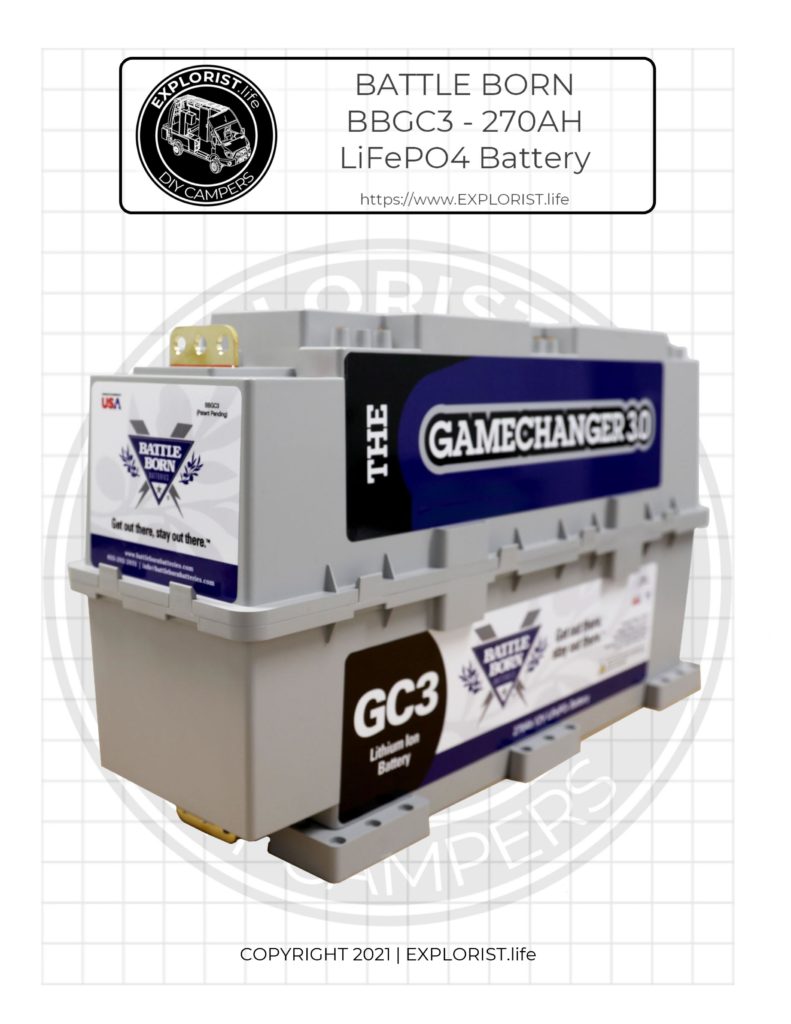 The Battle Born BBGC3 is a 12V, 270Ah LiFePO4 Battery with an internal BMS. It doesn't look like any other battery on the market that I've ever seen so it's sure to turn some heads but more importantly… like all of the other Battle Born lithium batteries, it's a drop-in battery, which means that it is designed to be a stand alone source of power storage with no need for an external BMS.
This battery is 22.83″ long x 7.09″ wide x 13.15″ tall for 270Ah of power as compared to their 100Ah Battery, which is 12.75″ long x 6.875″ wide x 9″ tall. This means that you can get 1.4 times the power in nearly the same footprint if you can spare the extra 4″ of battery height for the BBGC3.
Battle Born BB8D Amp Hour Lithium Battery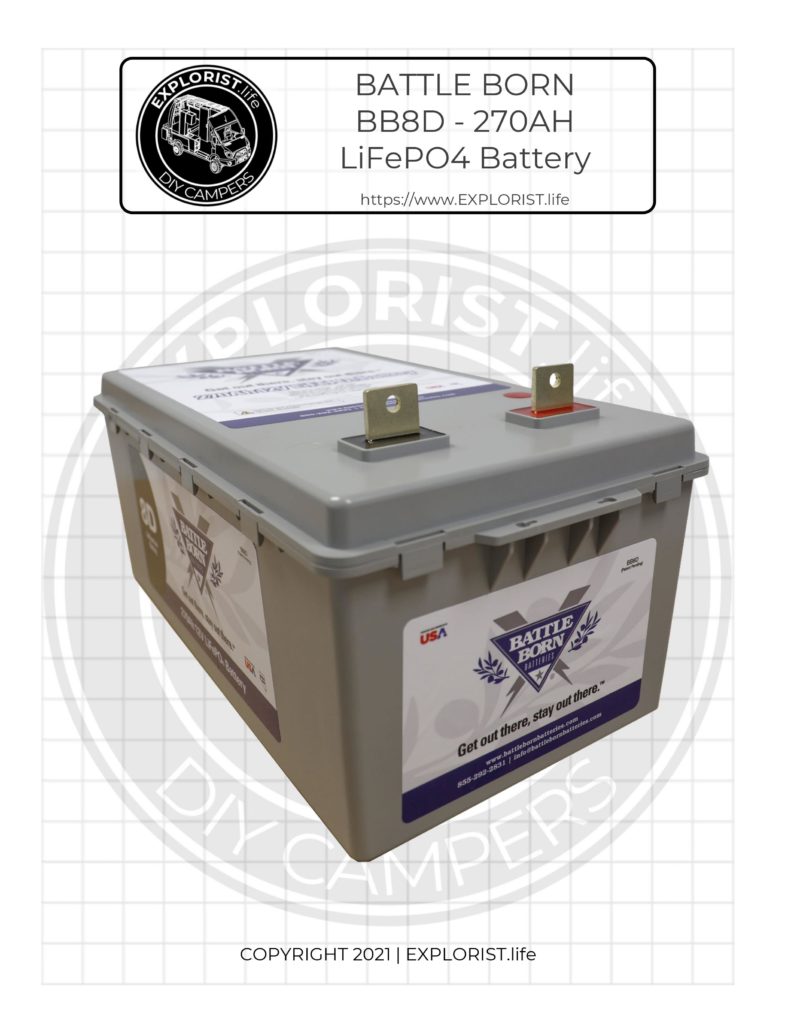 This battery looks like and has the same dimensions as the standard 8D battery that is common in many OEM RV's, but that's where the similarities stop. This battery, like all of the other Battle Born batteries, is a drop-in replacement LiFePO4 Battery complete with an internal BMS.
This battery has a larger foot print than 2x 100Ah Battle Born Lithium Batteries, but is about an inch shorter and has an extra 70Ah of battery capacity.
BBGC3 VS BB8D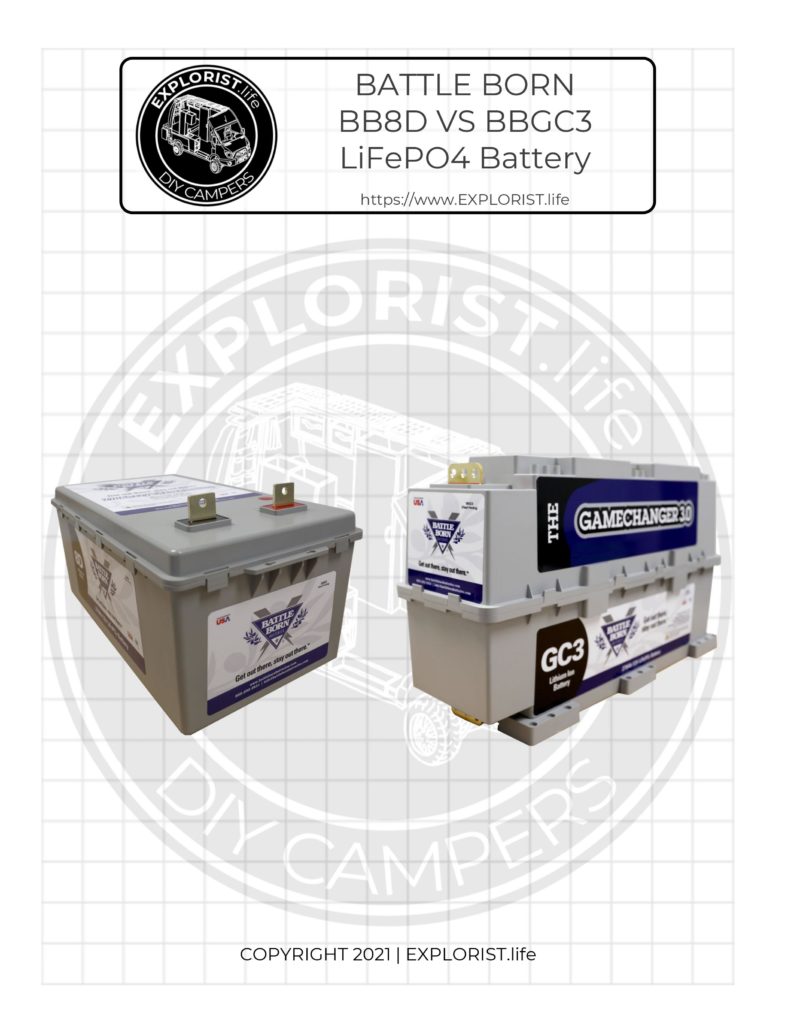 The BBGC3 and the BB8D are pretty much the same battery in everything other than their physical shape. They charge & discharge at the same rates. They have the same BMS parameters. They can both be wired into (up-to) a 48V battery bank. They have the same amp-hour capacity. They have the same 10-year warranty.
So, which one is best for your needs? I highly suspect that the BBGC3 will be better for the camper van crowd as van electrical installs are usually more 'vertical' and the tall/slim nature of the BBGC3 will likely work better in that regard.
The BB8D will 100% be better for those OEM RV's that have a factory installed 8D sized battery installed as the factory house battery.
Ultimately, though… you'll just have to break out the tape measure, some elbow grease, and some CAD (Cardboard Aided Design) to see which size of battery will work best in YOUR space.
Old vs New – Battle Born Batteries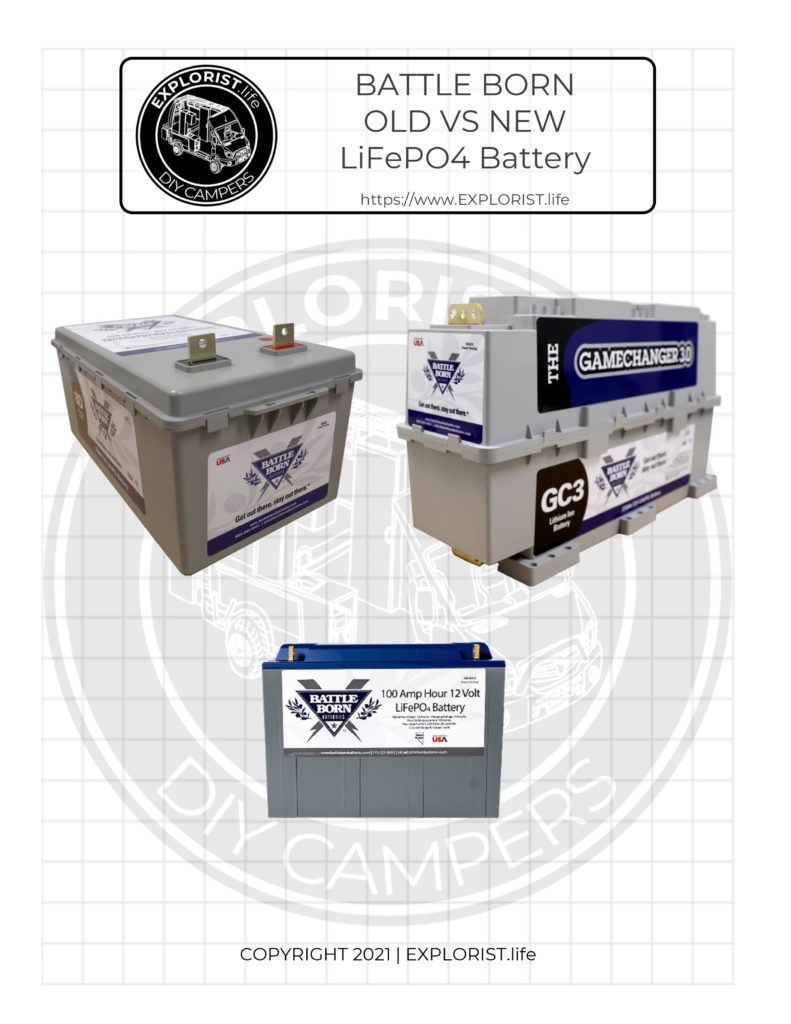 The Original 100Ah Battle Born Batteries are still wonderfully awesome batteries and I will very much continue to recommend them here on EXPLORIST.life. The smaller size gives a bit more flexibility in where/how you can configure your battery bank. Ultimately, though, it's REALLY nice to have options at this point.

The main draw to the bigger battery banks is that you can pack more power into a smaller space and will rely on fewer battery-to-battery connections to make a large battery bank. This means less wiring and a more balanced discharge from the battery bank.
If you want to check out more info about any of these batteries, click the links below to be taken directly to the Battle Born website where you can find all of the specs and figures.
Thanks for reading and I hope you found this blog post helpful and if you did… It'd be awesome if you would share it with somebody, or a group, who you think could use it. Hit the like button, and leave any questions you've got in the comments section below. Subscribe if you want to see more DIY camper building tutorials and I… will see you in the next project.