There are three ways to wire a solar panel array; series, parallel, and series-parallel. This blog post is not going to cover when to use which one, but this blog post will show you, once you've made that decision, how to wire your solar panels in a series array.
Wiring solar panels in series simply means that you are going to connect the positive wire from one solar panel to the neighboring solar panel. The remaining positive and negative wires on the ends of the array will then be connected to the charge controller.
Here is a video that will guide you through this process and below the video, I have several examples of how to wire two to six solar panels in series.
How to Wire Solar Panels in Series Video
How to Wire Two Solar Panels in Series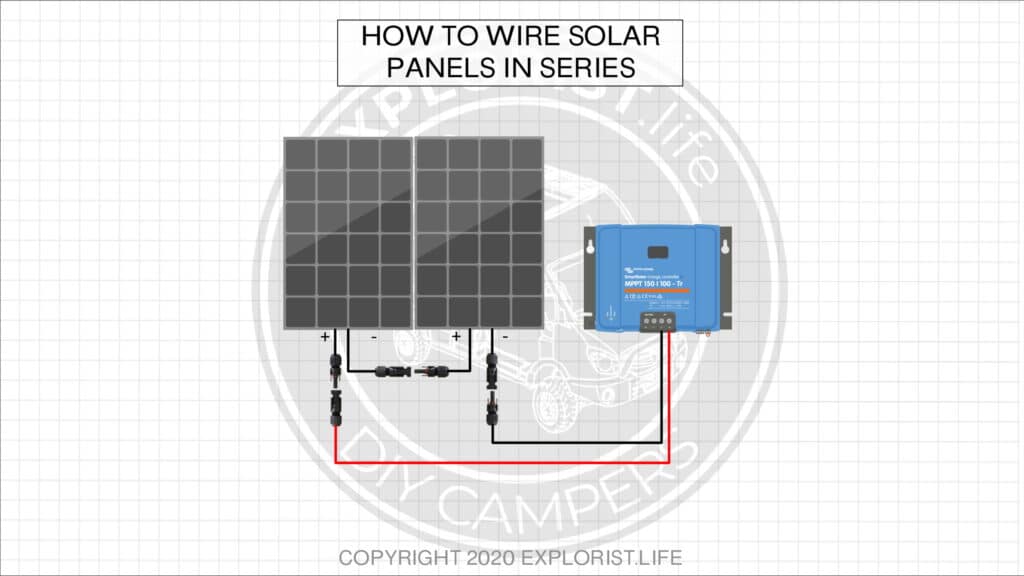 How to Wire Three Solar Panels in Series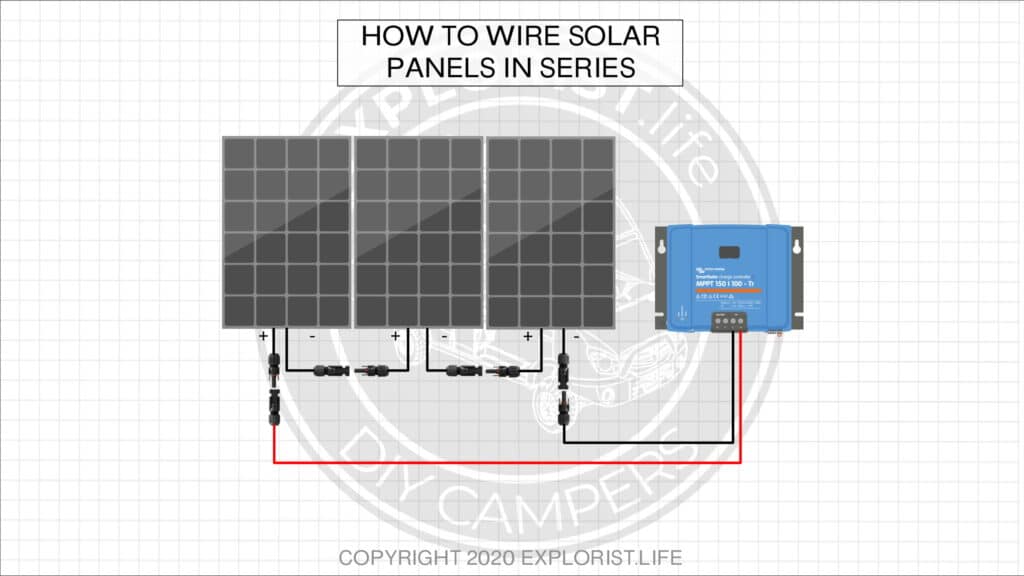 How to Wire Four Solar Panels in Series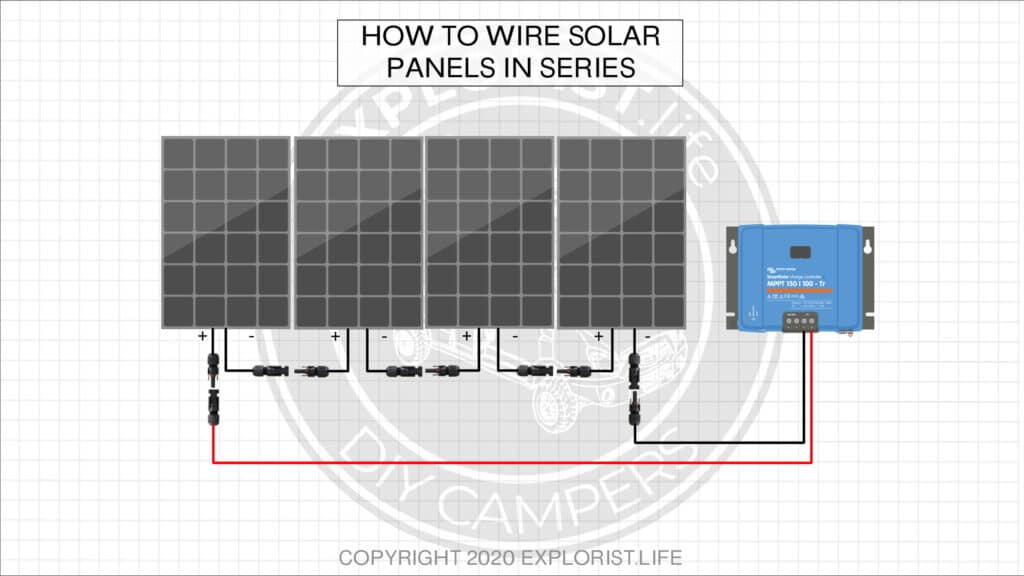 How to Wire Five Solar Panels in Series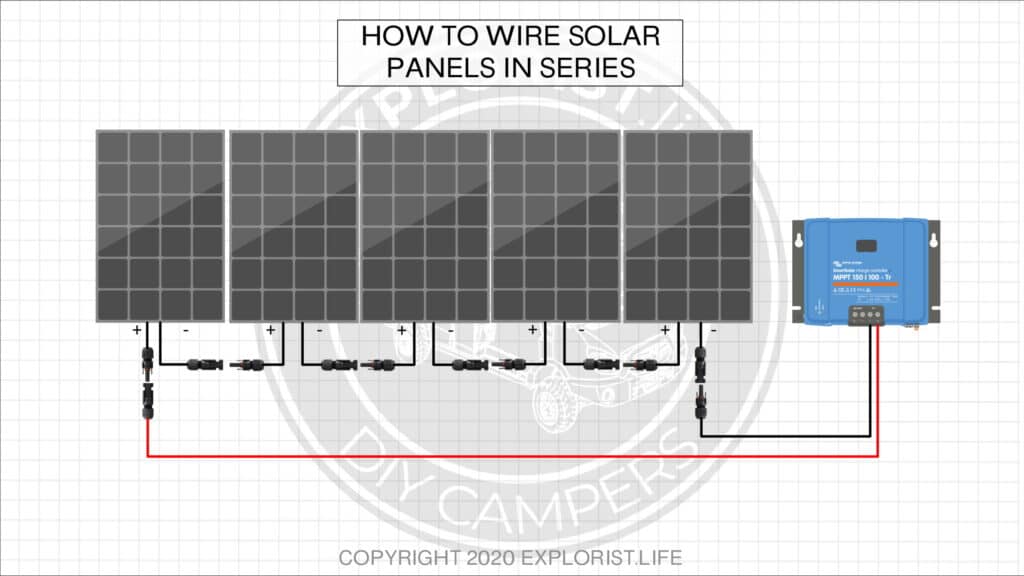 How to Wire Six Solar Panels in Series