If there is one thing we are good at doing… it's tearing shit up!! Let's get this party started!!
CAMPER VAN… YOU'RE DIRTY… LET'S GET YOU CLEANED UP!
So we have started construction on our DIY camper van and the first step we had to do was take out the flooring. The flooring that was in the camper van was just your typical utility van flooring. It was dirty. It was grimy. There was potentially rust on it.  It was not something we wanted to live on top of. So the first thing we had to do was remove it.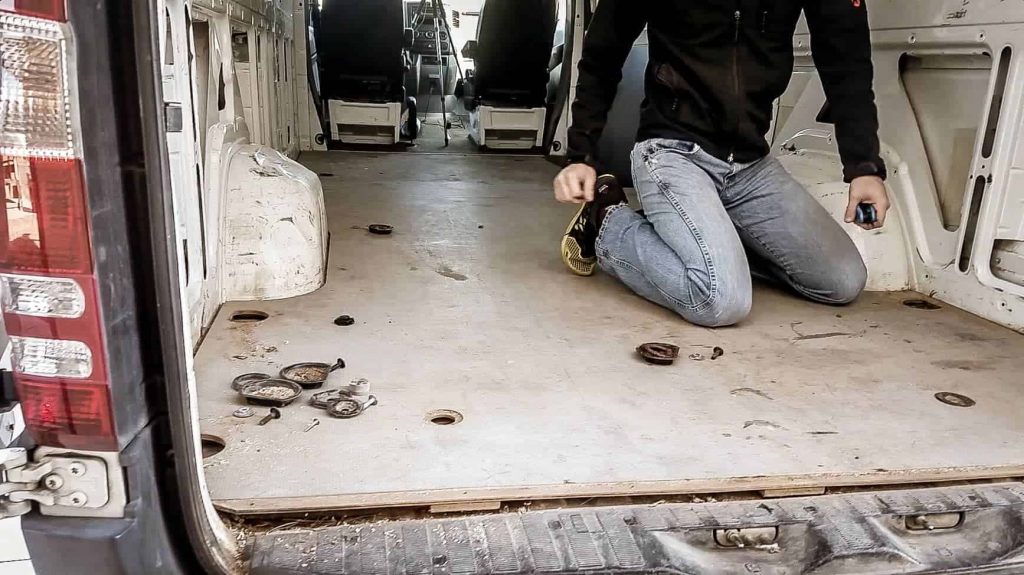 PROJECT SHOPPING LIST
HOW ABOUT WE START WORKING ON THIS CAMPERVAN, EH?
To remove the floor in a Mercedes Sprinter is pretty straightforward. We don't necessarily think it's super deserving of a how-to, but something that we have learned is there are a lot of people who don't know how to how to do things that we find simple.  Not that there's anything wrong with that, we just have experience in construction.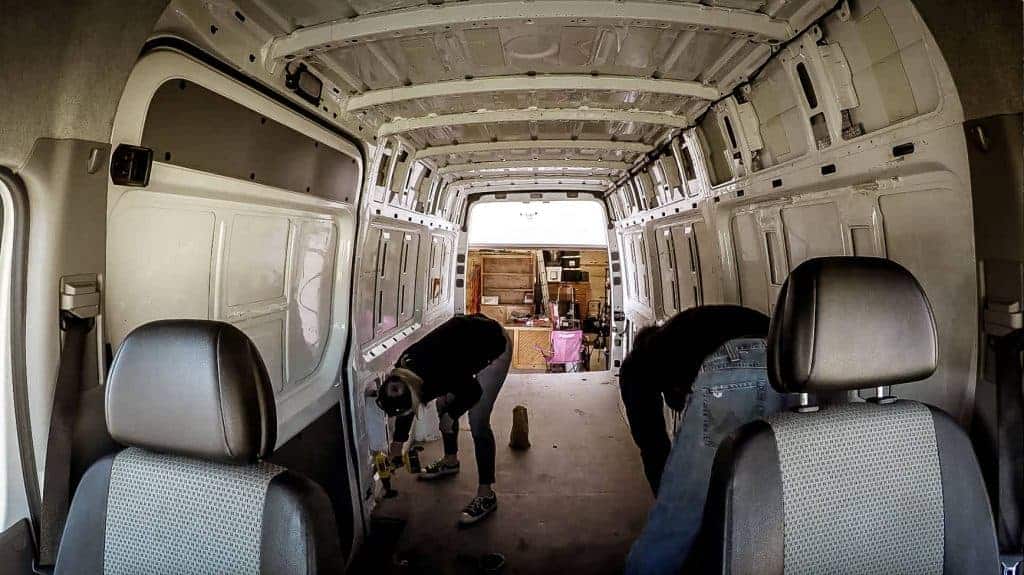 On our van there were tiedowns most of the way up and down on the flooring. These required a star drive or torques bit (They are the same thing and we use this term interchangeably) to remove them. Nothing too crazy about this; just righty tighty, lefty loosey.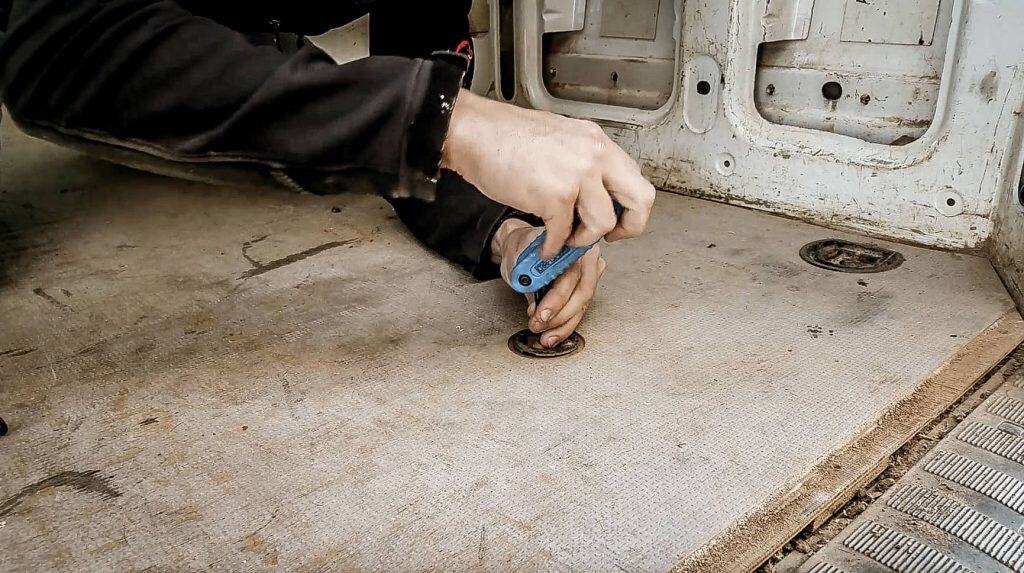 We did not have any troubles getting any of the tiedowns off of the floor, but if you do have some trouble and some of them are stuck, a good product to get is called PB blaster. Spray it on let it soak and try again in an hour or two.
We did have a few rivets in the floor but those are pretty simple to remove with a drill. Just choose a drill bit that's a little bit bigger than the hole in the rivets, lineup the drill bit, and screw the head off the rivets. Don't worry about the part of the rivet that is still in the wood as this will come out after you pull the wood up.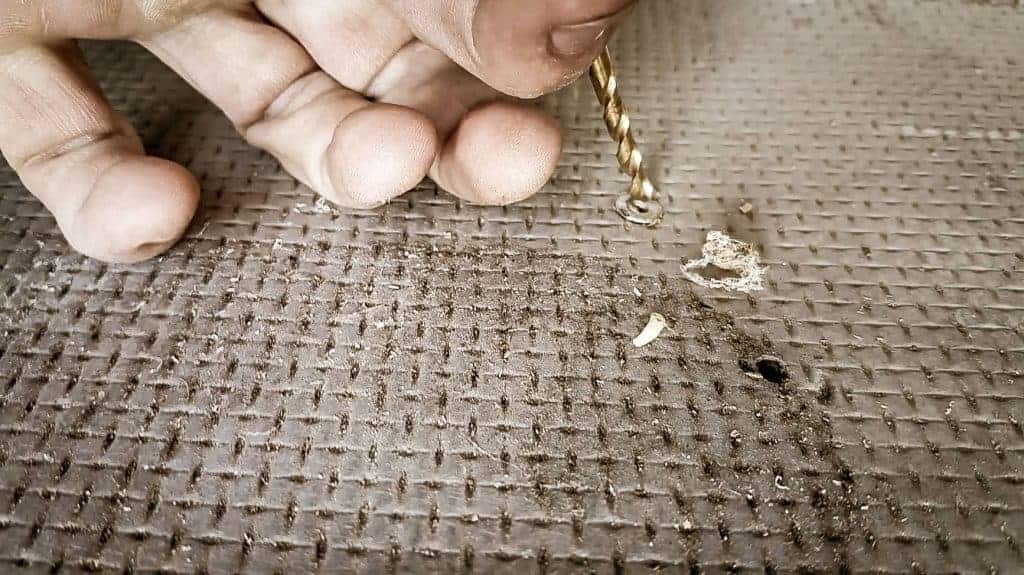 Whenever we went to actually pull the wood up off of the floor, we thought it was stuck but it was just velcro'd to the steel. A little extra force and it came right up.
After we had the wood off the sheet-metal we wanted to clean the metal.  After sweeping out all of the loose dirt we just got a bucket and some rags with some water and some degreaser to scrub the floor until it came clean. Don't worry too much about getting the metal wet as you want to set a fan inside and dry it out thoroughly anyway.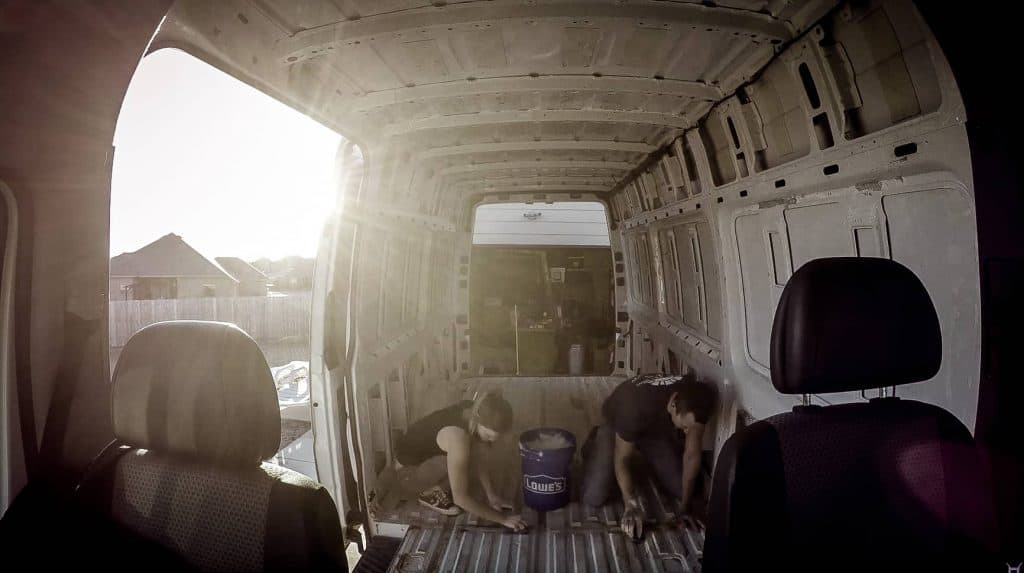 This was really all there was to taking the flooring out of our van and prepping it to become an awesome adventure-mobile.
Now it is time for us to decide how we plan on insulating the van and make plans for that. Have any suggestions on that? Leave them in the comments. Do you think this might inspire somebody to start the van life? Share this post with them! Thanks for reading!