Living without a permanent address can have its drawbacks. Getting mail while traveling full time is one of those drawbacks. It's not always easy to get packages on the road, but in this video and post, we'll explain the best ways we've found to get mail while traveling.
Note: Some of these tips work in the United States only!
PACKAGES ARE A PAIN
While getting letters is pretty simple (I'll talk about that shortly), getting packages while on the road has proven to be quite difficult. Over the past couple years, we've had packages get lost, returned to the sender, sent to the wrong address, and we've even had a package get sent three different times for the same item (we ended up with two of those items after it was all said and done)! To put it simply, it's not been an easy transition. However, we've found a few ways that work most of the time.
AMAZON PRIME AND AMAZON LOCKERS
By far, Amazon Prime 2-day shipping paired with Amazon's new locker locationshas been the easiest and most reliable way to get packages. To use Amazon Lockers, you simply search for the nearest locker location to you and select that as your shipping address when you check out. Once the item arrives, it will be held in the locker for up to 3 days. All you have to do is scan the barcode at the locker and a door will open with your package.
Click here to learn more about Amazon Lockers.
While you don't have to have Amazon Prime to use the Amazon lockers, having guaranteed 2-day shipping on most items makes the whole process easier, especially if you aren't going to be in the same location long. You can pay for the Prime membership annually for $99 or monthly for $12.99, which isn't a bad deal for the perks that come with it.
There are two main drawbacks of using Amazon Lockers. First, it only works for items ordered on Amazon, which limits many of the packages that we need shipped. Second, Amazon Lockers are fairly new, so they are not in every city just yet. There are lockers in most major cities, but we have run into a few states that there are no lockers in the whole state. So, although it is a reliable way to get mail while traveling, you may be limited in the places it is available.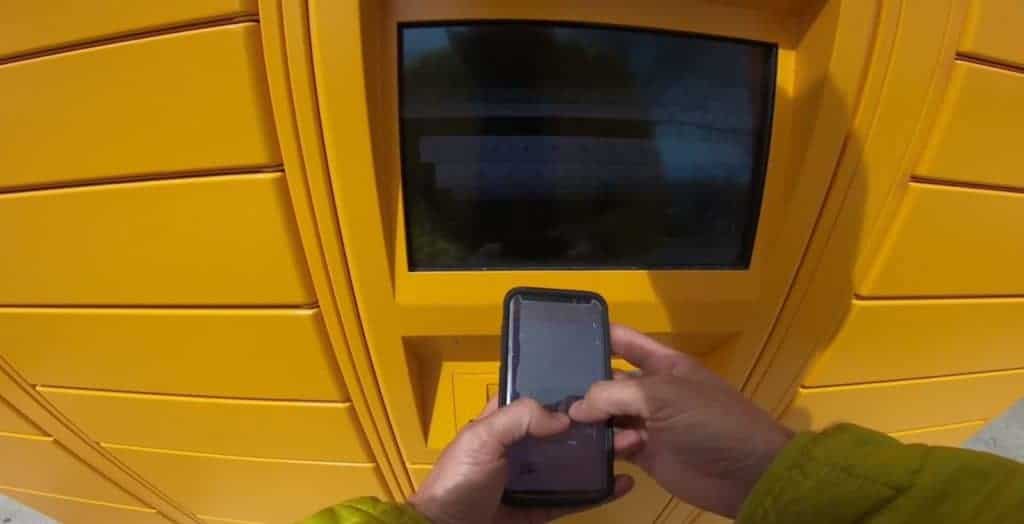 USPS GENERAL DELIVERY SERVICE
For packages that are not shipped from Amazon or for those areas that do not have Amazon lockers just yet, the second best option for getting packages while traveling is through USPS General Delivery Service. To use USPS General Delivery Service, you simply put GENERAL DELIVERY at the top of the address (above your name) and use the post office's address as the delivery address. The Post Office will then hold your package for up to 5 business days for you to pick up.
Sounds simple, right? Well, not so fast…
The major problem that we have found with USPS General Delivery Service is that some postmasters are reluctant to hold packages for you, specifically if they were originally delivered via UPS or FedEx. The post office is supposed to hold them no matter what, but in our experience that is not always the case. Additionally, we have found that many postal workers just aren't aware of the service and therefore packages sometimes get lost. We recommend that you call the post office prior to shipping a package to ensure that they do accept packages as general delivery. After calling to ensure they understand the process, we haven't had any major issues getting packages while traveling.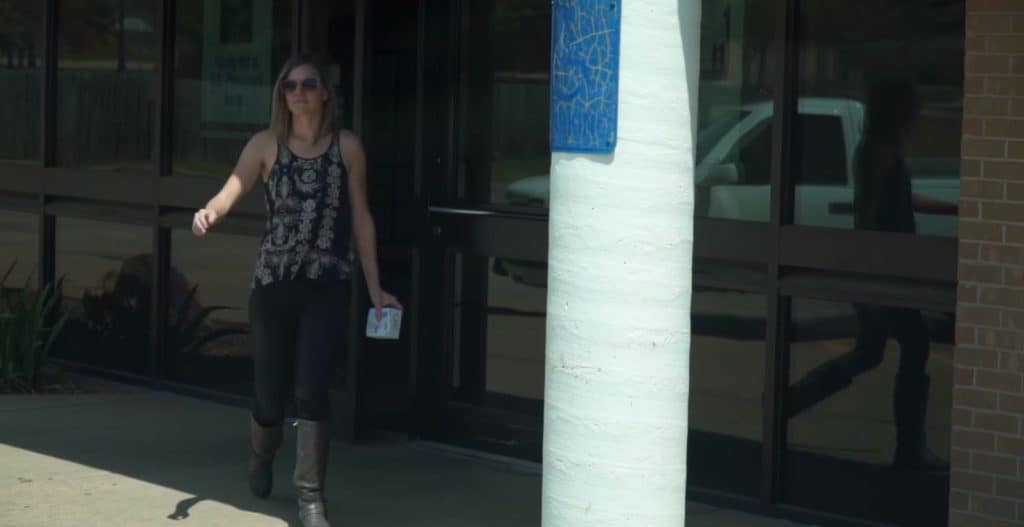 ASK FRIENDS AND FAMILY TO ACCEPT PACKAGES
The third option for receiving packages while traveling is to ask a friend or family member to accept the package for you and you can pick it up. Of course, this only works if you have friends or family in the area in which you are traveling, but we've found it to be a great option for those packages that are most important for us to receive. Using social media, we've actually been able to find someone willing to accept a package on our behalf almost everywhere. We've met some really great new friends that way, too! "Hey, would you mind accepting this package for me? Btw… it's 45 pounds. THANKS!" <<True story, ha!
GETTING MAIL WHILE TRAVELING
While packages are a major challenge, getting paper mail like letters and checks on the road is actually quite simple. We use Traveling Mailbox's virtual mailbox serviceto get all of our paper mail. From Christmas cards to checks to bills, their service makes it super simple to receive mail while traveling.
The service gives you your own address where mail can be sent. Once the mail is received at their location, they scan the envelope and send you an email letting you know you've received new mail. You can then choose to have it opened and scanned, forwarded to an address of your choosing, held for a later time, or shredded and deleted. You can even have Traveling Mailbox deposit checks to your bank account on your behalf. 
Click here to learn more about Traveling Mailbox.
This service has been a life saver for us and has made it very easy to handle getting mail on the road. We use it as our permanent mailing address for governmental documents as well, although it cannot be used as a physical address (similar to a PO Box).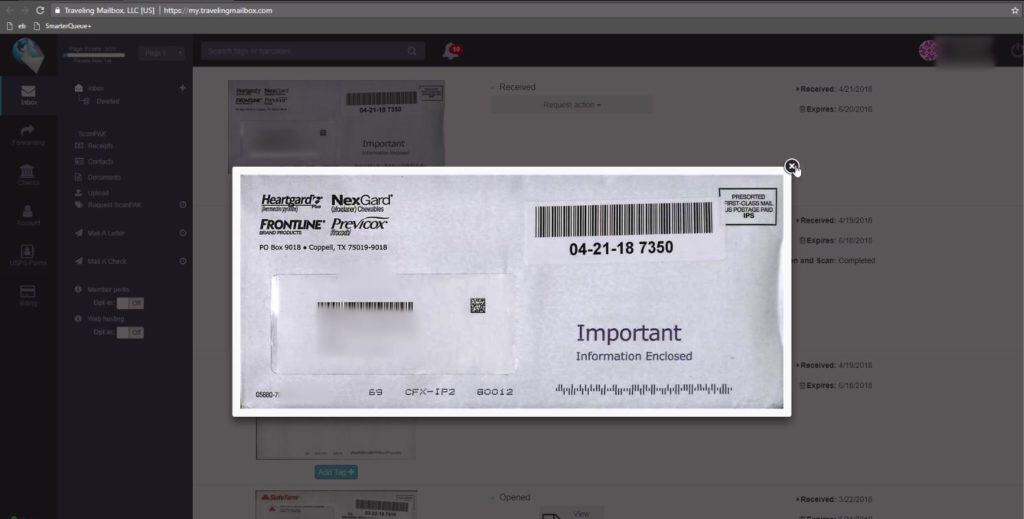 TWO METHODS PROVEN TO NOT WORK
There are two other ways we have tried to receive packages while traveling: FedEx and UPS General Delivery. Both have proven unsuccessful.
While UPS actually does get the package to where it is supposed to be, the service is quite limited. You need to send the package to a UPS Hub, which is essentially their distribution center office. These hubs have very limited hours, typically only open to the public 1-2 hours per day, and the hours vary greatly from hub to hub. Alternatively, you can send them to a UPS Store – however, a UPS Store is independently owned and will charge a fee for accepting a package for you. Typically these fees range from $5-15, but they can (and do) make it up on the spot.
We are 0 for 3 on receiving packages from FedEx using their General Delivery service. Each time we have attempted to use this service, we have called to confirm the address to ship to and ensure they do accept general delivery. After confirming, all three times have ended up returned to the sender.
Both of these methods also require you to know ahead of time what method the shipper is sending the package. When you order from a store, many times they do not know what method they will use until after you have placed the order. So these two methods are very limited in how you can use them anyway, so we don't recommend it.
GETTING MAIL WHILE TRAVELING FULL TIME
Since we are a moving target, it can be a challenge to get mail while traveling full time. After trying many different methods over the last 2.5 years, we have found these ways to be the most reliable and most successful in receiving packages. If you are traveling full time in the United States, let us know in the comments how you've found is the best way to receive mail on the road.