Ventilation in a Van/RV Electrical enclosure is important for the performance of the system. As chargers and other components work; they naturally put off heat and that heat must be able to escape the enclosure else overheating errors will occur. This blog post is going to teach you how to use the Cerbo GX to control computer fans that will turn on and off a certain temperature set points.
Victron Cerbo GX Fan Control – Parts Required:
Notes about parts required:
Victron Cerbo GX Fan Control – Diagram
Victron Cerbo GX Fan Control – How it works
The 'relay' port of the Cerbo GX is simply an on/off switch and connects/disconnects the wires connected to it based on the parameters we will program it for in the following steps. We are delivering power to 'com' (common), and power is coming out of the NO (normally open) terminal to the fans.
This means that the circuit is normally 'open', aka power is not flowing; and when the Cerbo flips the 'switch' -> the circuit closes -> and allows power to flow.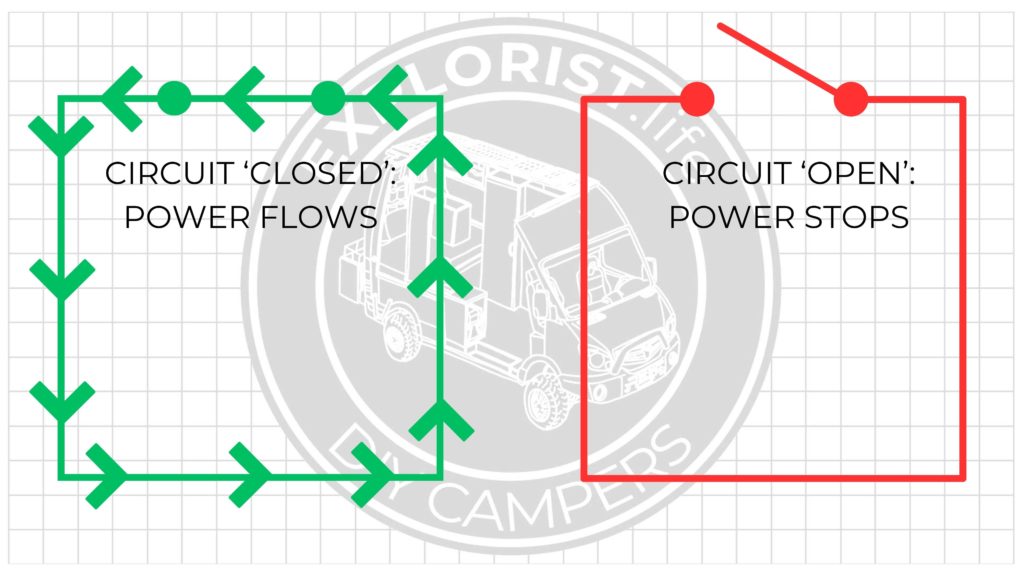 Victron Cerbo GX Fan Control – Programming
Once everything is connected properly, you need to use the Touch 50/70 screen to activate the relay and set it to turn on/off at whatever temperatures you like. Once the Cerbo and Touch 70 is turned on and booted up, follow these steps within the Touch 70 Menu to activate & program the relay.
Tap screen -> Menu -> Settings -> I/O -> Analog Inputs -> Turn 'on' Temperature Input 1
Back out twice to main Settings screen
Tap 'Relay' -> Tap Function (Relay 1) -> Temperature -> Checkmark
Temperature Control Rules -> Tap Battery Temperature Sensor -> Relay activation on Temperature to ON -> Tap Relay & set to Relay 1 -> Set the Activation Value to whatever temperature you want the fan to turn on at -> Set the deactivation Value to whatever temperature you want the fan to turn off.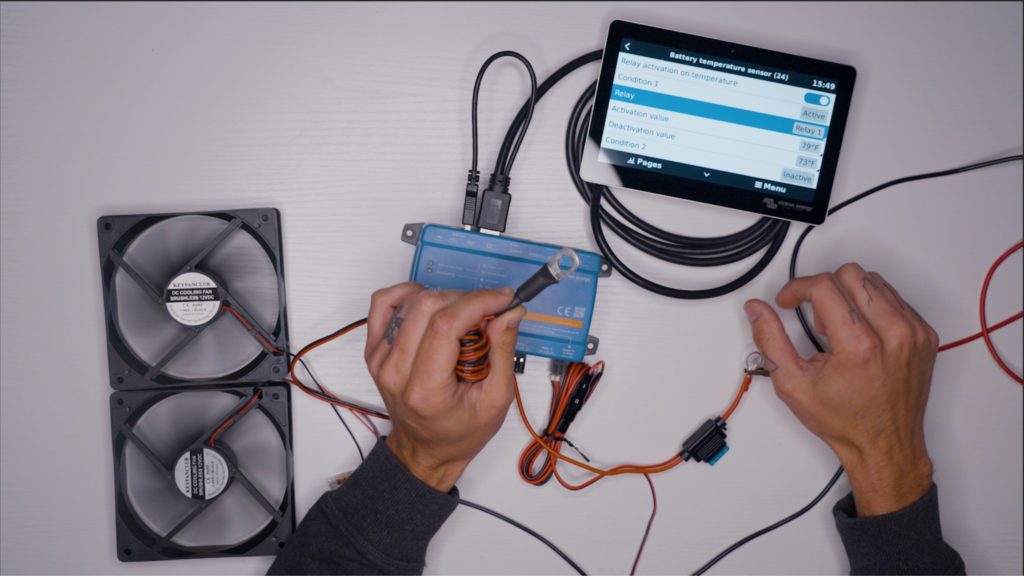 Understanding the significance of ventilation in a Van/RV electrical enclosure is crucial to maintaining optimal system performance. As electronic components, like chargers, operate, they generate heat that must be effectively managed to prevent overheating issues. This blog post has equipped you with the knowledge to utilize the Cerbo GX for controlling computer fans, ensuring your system remains within safe temperature ranges.