Black Friday is currently upon us and there are some BIG savings to be found for your next Van building or RV upgrade project and in this blog post; we are going to share some of our favorites we have seen:
EXPLORIST.life Wiring Kits
We are running a week-long sale on our Complete Wiring Kits where you can save up to $1,000 depending on the kit chosen: Click here to Shop the EXPLORIST.life Complete Wiring Kits
Sale Active Monday Nov 20, 2023 7am MST – Monday Nov 27, 2023 11:59:59pm MST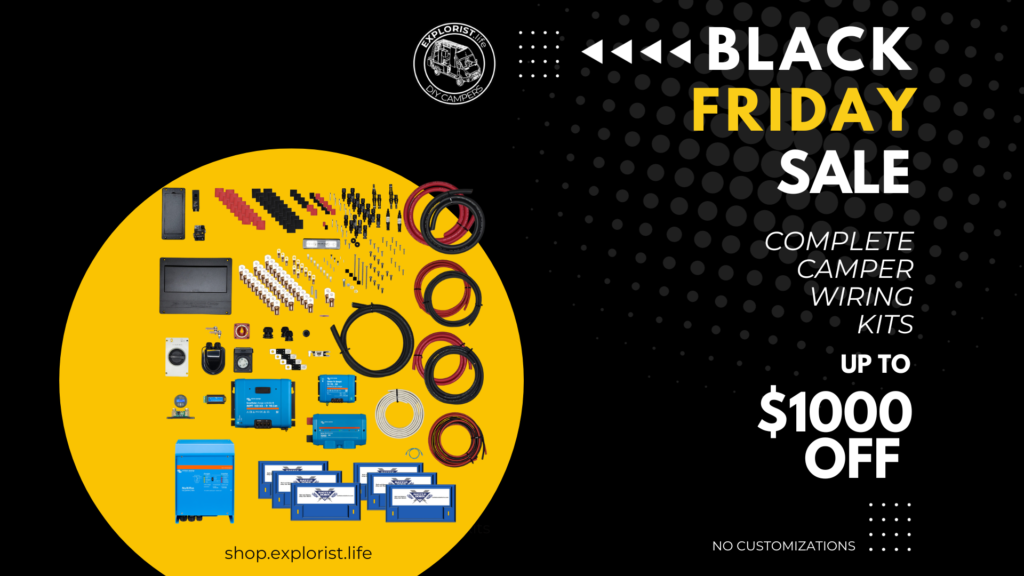 And then on Friday November 24th; we are complicating things in the spirit of good fun with a flash sale starting at 7am MST and changing every other hour, on the hour until 7pm: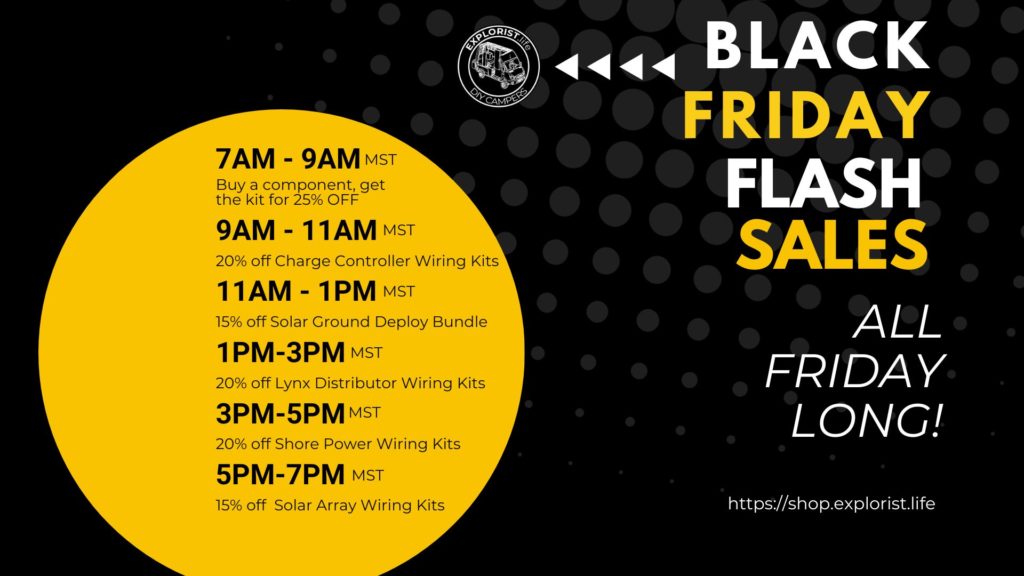 Battle Born Batteries – Up to $400 off
Our favorite brand of Batteries is having one of their only sales of the year with up to $400 off per battery and savings of 25% off of B-Stock Batteries. Starts Monday, November 20th and runs through Monday, November 27th. Click here to shop the Battle Born Batteries Sale.
Unaka Gear Co – 15% off sitewide
Our friends over at Unaka Gear Co are running an awesome sale of 15% off sitewide. They made our custom roof rack and are phenomenal at those sleek looking roof racks and accessories. Sale runs 11/24/2023 to 11/27/2023. Click Here to shop the Unaka Gear Co sale.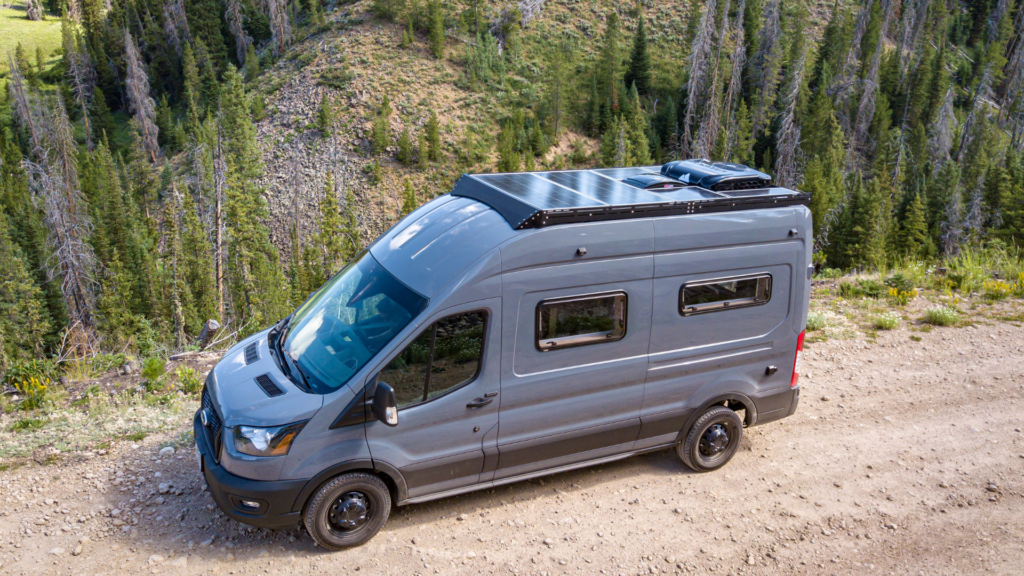 Rich Solar – Up To 60% Off
Rich Solar is running various sales on solar panels, batteries, and solar accessories. The sale runs through November 30th, so head over and check out what they have on sale. Click Here to shop the sale.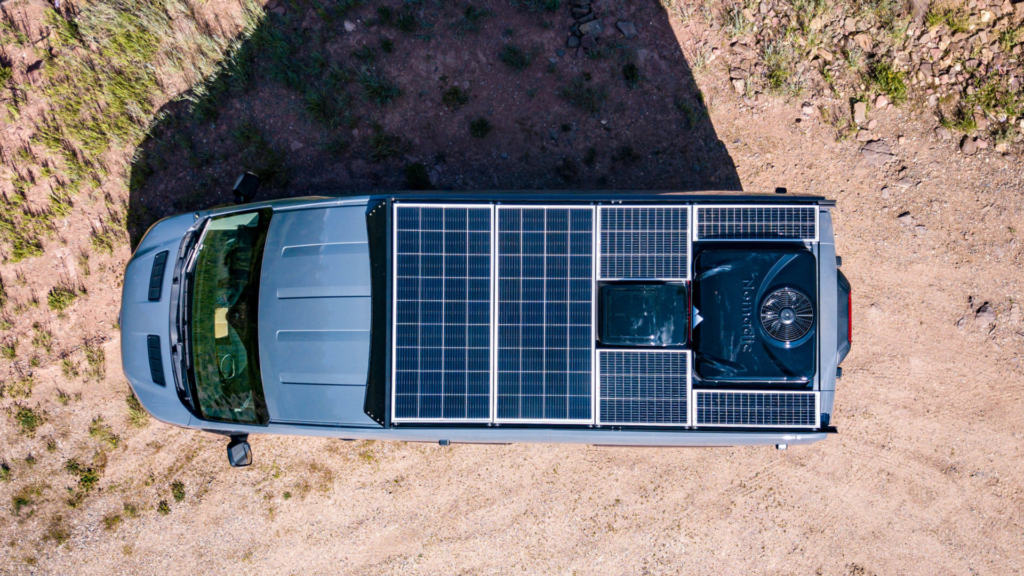 Peak Design – Up to 30% Off
We use Peak Design travel bags and camera bags all the time. So much so that we designed our storage cabinet around the Peak Design packing cubes. Their Black Friday sale runs 11/20/2023 to 11/27/2023. Click here to shop the sale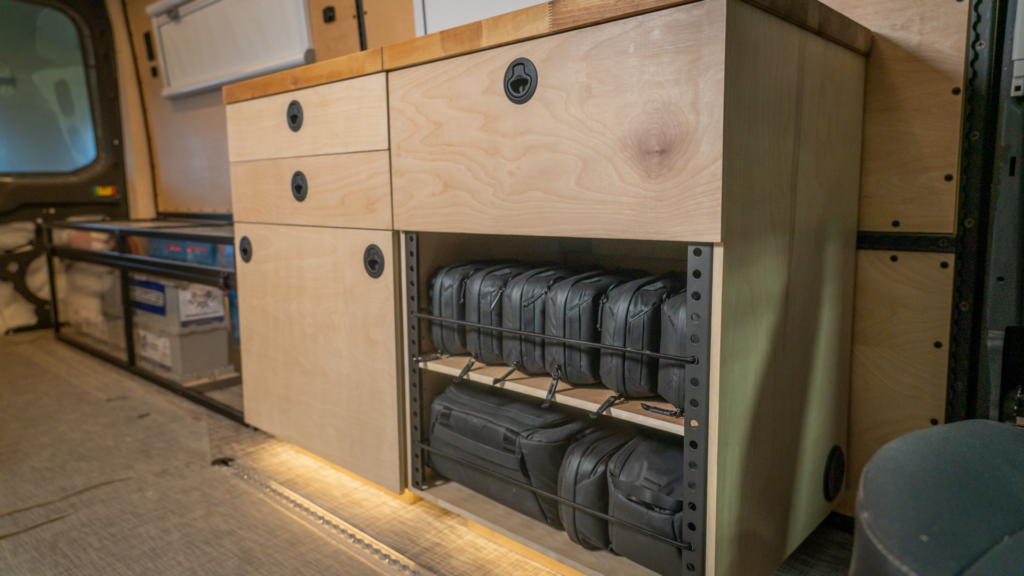 Harvest Hosts – 30% Off Annual Memberships
If you've not tried out Harvest Hosts on your travels, we highly recommend it! Stopping at the wineries, breweries, farms, and other beautiful locations along our travels was a fantastic way to stay off grid, but still explore the areas we traveled to. Harvest Hosts is offering 30% off Annual Memberships, as well as 30% Off Gifted memberships. Click here to sign up today!
Home Depot – Tool Sale
If you're in the midst of or about to start a camper van build, you're likely in the market for some tools. Home Depot is running some awesome sales on power tools this week. Personally, I have my eyes on some new batteries and chargers for my Dewalt tools. You can never have too many batteries, as I've found! Click here to shop the Tool Sale through November 29.